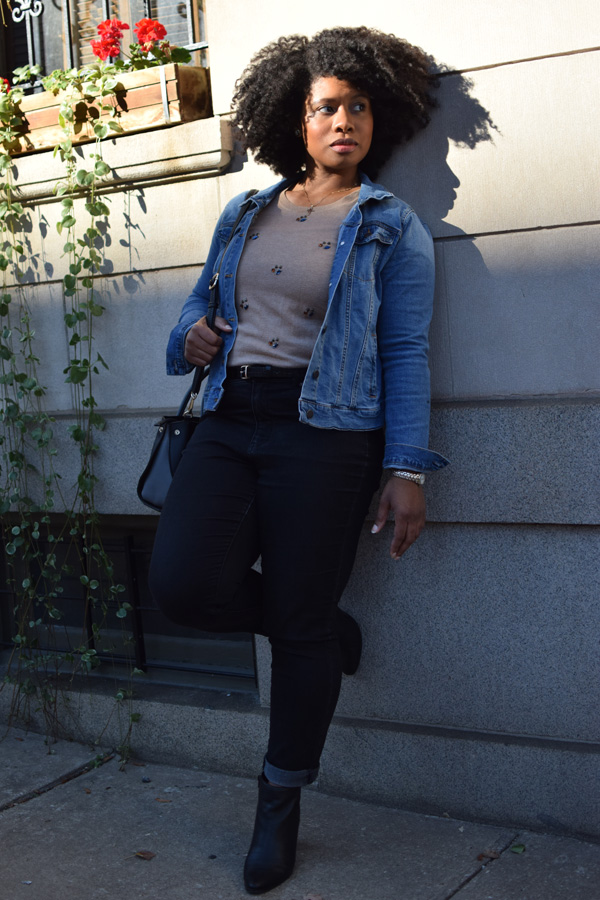 I've never loved this sweater more than I have now. When I bought it a few years ago, I honestly didn't know how to style it. It was actually a dupe for a pricier pullover I'd seen at J. Crew, but my budget only allowed for this piece I bought at Target. Unsure of what to do with it, I always ended up looking frumpy, but once I learned how to balance out the relaxed fit of the piece, I began to wear it again and again. In contrast with a casual denim jacket and fitted black jeans, this sandy brown bejeweled sweater adds the perfect amount of bling to my look.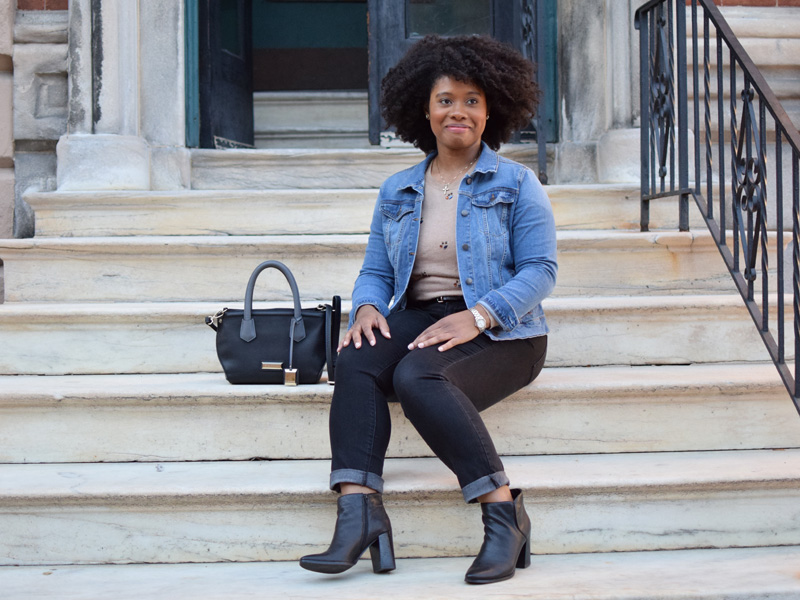 Photo Credits: Billy Summers (@B.Towns)
Outfit Details: Denim Jacket by Max Jeans (similar, similar), Brown Bejeweled Sweater by Merona (similar, similar), Faux Leather Belt by H&M (similar), Black Jeans by Coldwater Creek (similar), Leather Booties by Nine West (similar), Black Satchel by Catherine Malandrino (similar, similar), Multicolored Earrings by Kate Spade (similar)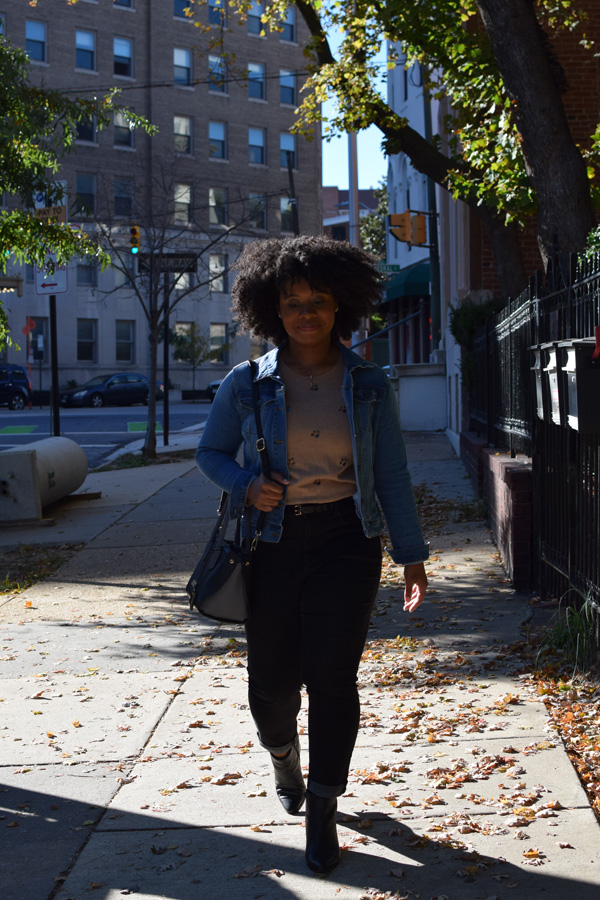 Overall, the outfit is pretty neutral, except for the navy, orange and bronze faux jewels that are sewn into sweater. If sparkles or jewels aren't really your taste, then wearing a sweater like this is a great way to warm up to those kinds of accents. My main intention with this look was to make the sweater my standout piece, so everything else, jacket and jeans included, is subdued yet structured in terms of the color and fit.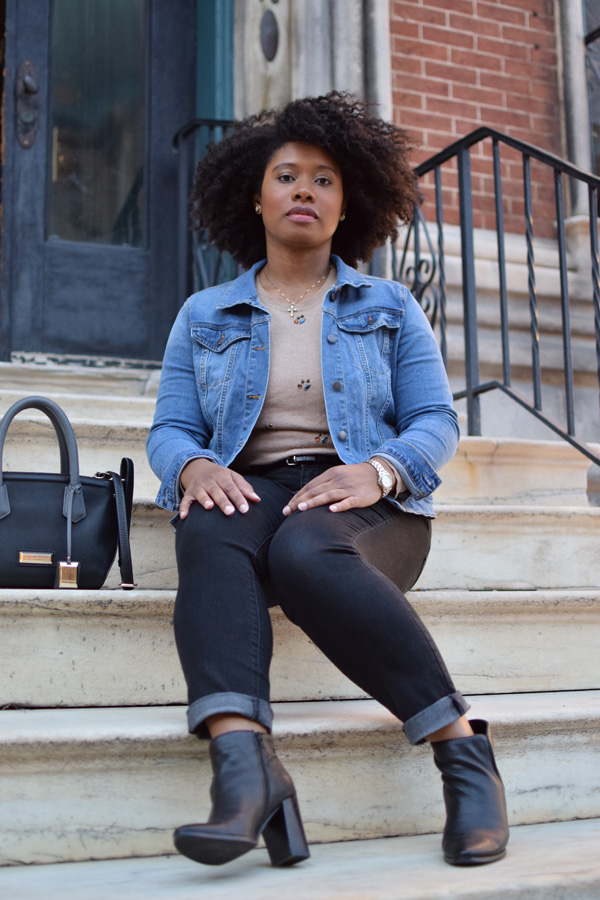 In addition to the color, accents, and fit, I love this bejeweled sweater for its versatility. I've worn it on numerous occasions to work, church and out and about. Besides wearing it with jeans, you could easily tuck it into a pair of slacks or a sleek pencil skirt. Because this particular sweater is more relaxed and loose-fitting, I mix it with more tailored pieces to create a polished look.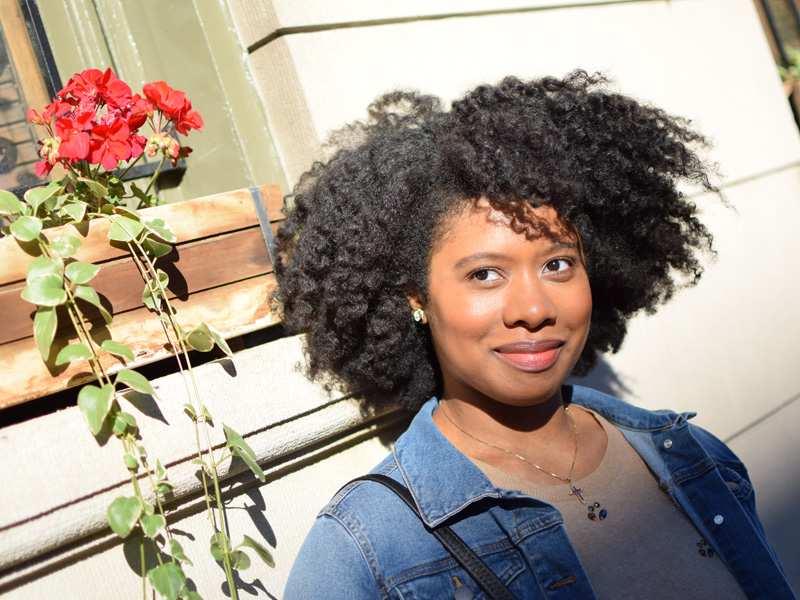 So, what's your take on bejeweled sweaters? Do you love 'em or hate 'em? Share your thoughts below and let me know if and/or how you wear favorite pieces.