Bright pink has been quite popular this winter, captivating audiences on the runways of many designers, including Sies Marjan, Prabal Gurung, and Hellessy. While it's a color I usually admire in décor or on other people, I was immediately smitten with this particular statement piece when I saw it on the NY&C app and in person at the New York & Company store in Bowie, MD.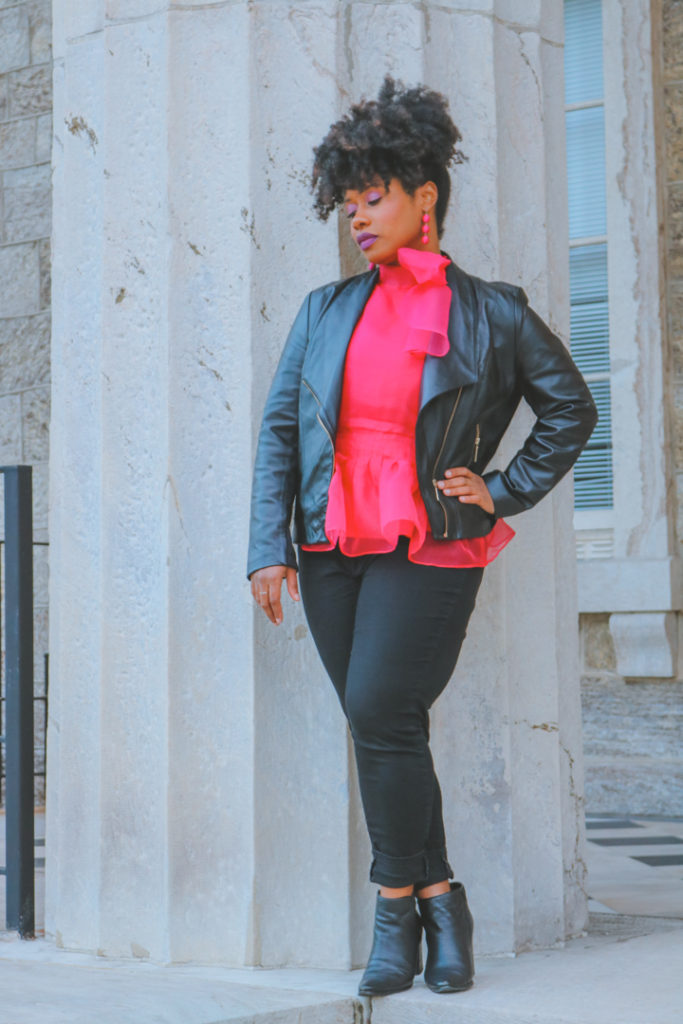 In the past, I would've thought bright fuschia was too attention-grabbing for my usually shy nature. But lately, I'm feeling a little more adventurous in my fashion choices (and honestly more comfortable with my curvy figure), and I decided to embrace something new. In fact, I've been gravitating towards this color a lot lately, and tried on a few pieces at New York & Company in this same color (snapshots below), ultimately deciding on their Organza Bow Halter Top.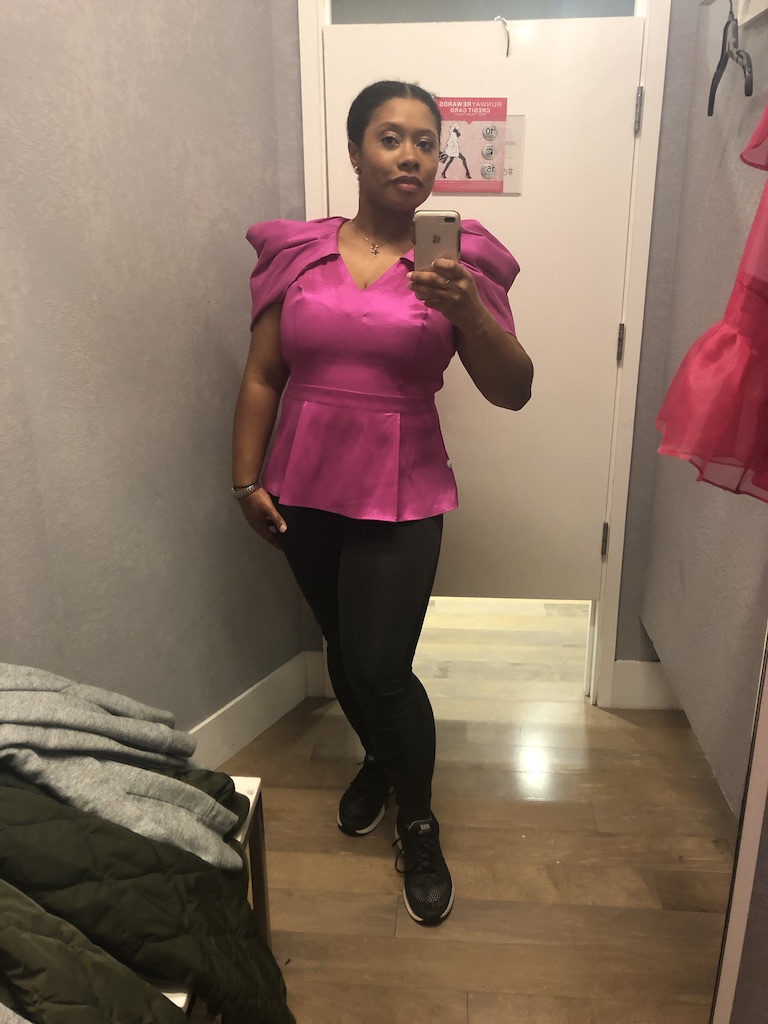 Even more importantly, when I was searching for cute yet inexpensive pieces to wear for my first Valentine's Day with my boyfriend, this top felt just right. Originally priced at $59.95, I scored this piece during a January sale for just under $29! Even though I wore it to celebrate a special milestone, this outfit is a great example of how to take a formal piece and dress it down to make it casual yet chic, perfect for any date night!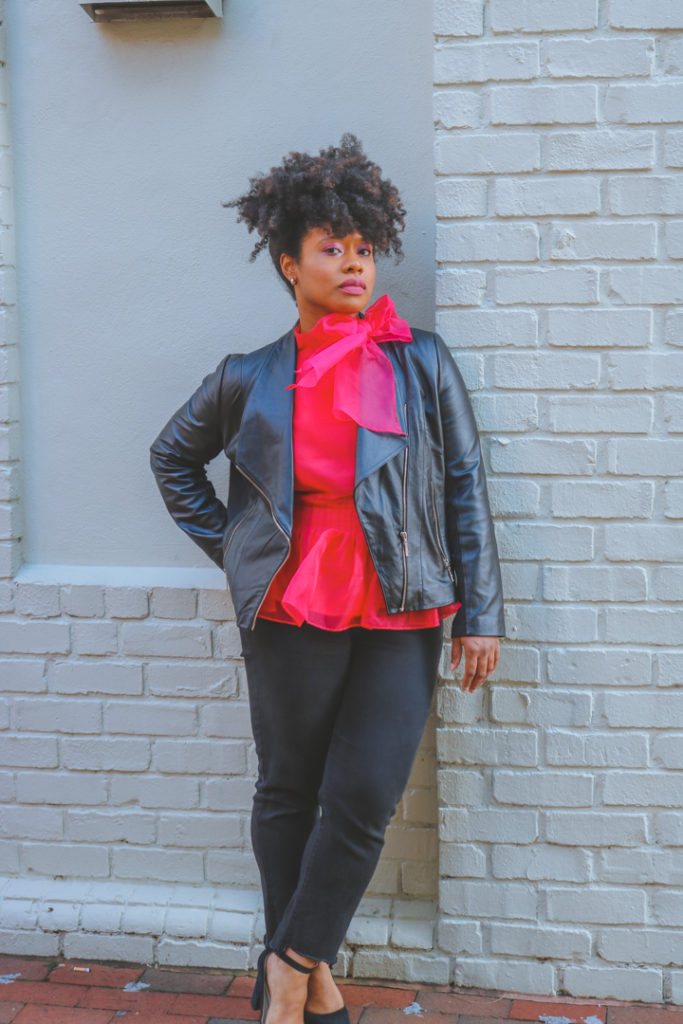 Outfit Details
Top: Organza Bow Halter Top (New York & Company)
Leather Jacket: IMAN Platinum Buttery Soft Genuine Lamb Leather Jacket (HSN)
Jeans: Levi's (thrifted; Old Navy)
Shoes (Nine West boots; Marc Fisher black suede heels)
Earrings (Sugarfix by BaubleBar; gold small hoops)
Dressing for #DateNight or any special occasion doesn't mean you have to break the bank. Check out this post on MyVirtue to learn how to look flirty, and fabulous without trying too hard.
Click to Tweet
Other Ways to Wear This Top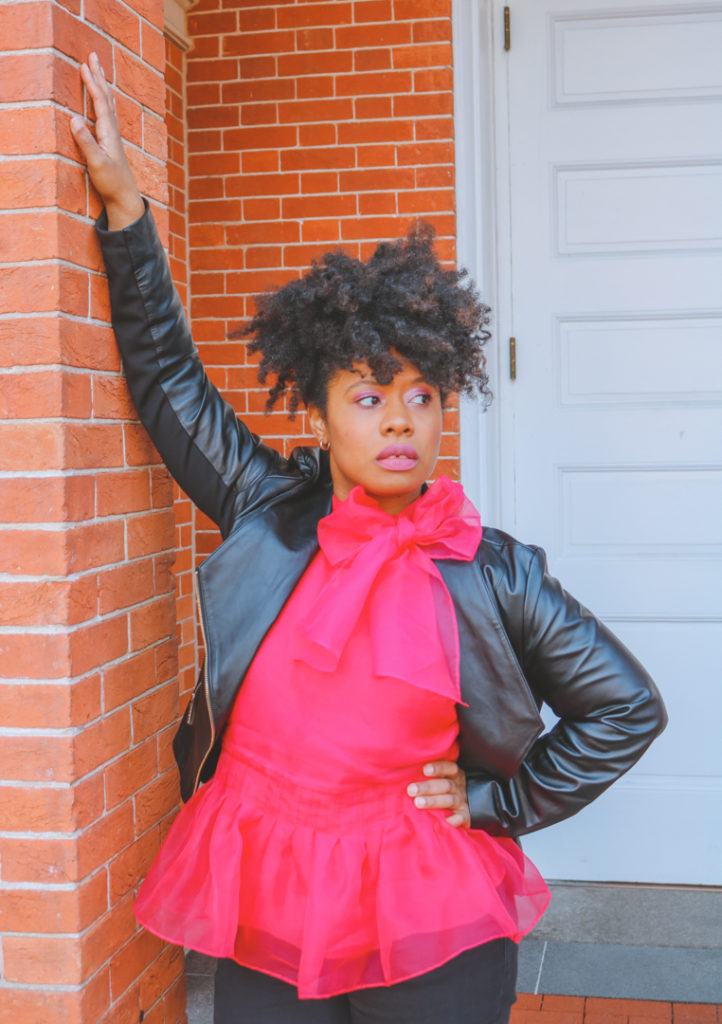 With its hourglass shape, peplum detail, and organza-like fabric, this piece complements all body types in my opinion, adding dimension to those who are slender and adds balance to curvy girls who are bottom-heavy like me.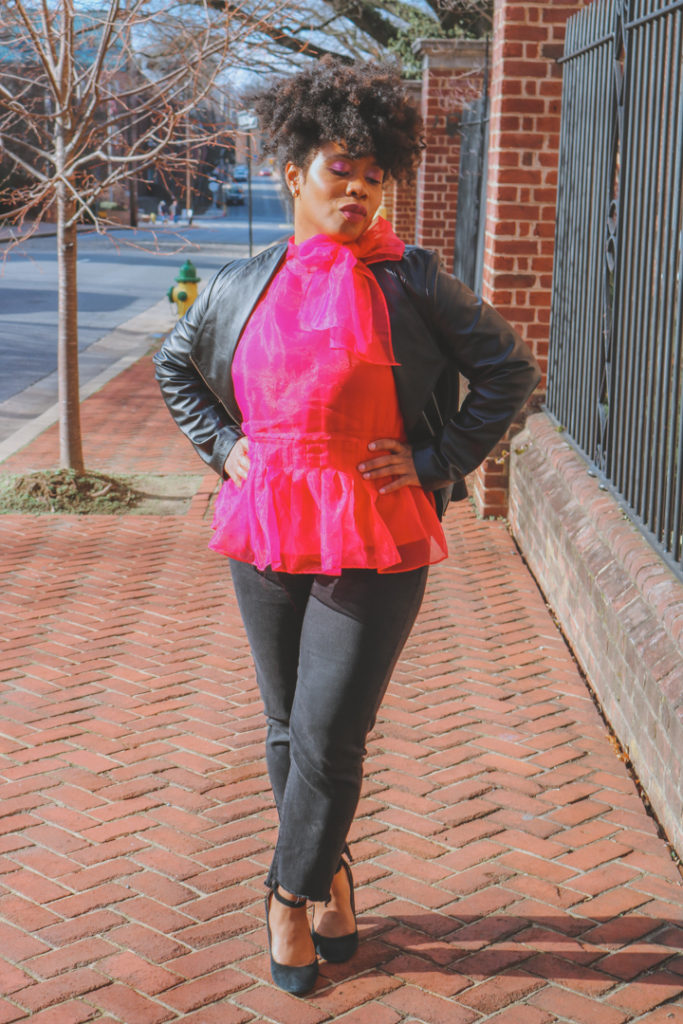 As I mentioned earlier, this halter is also versatile. You can either go the dressy casual route, as I've done here with a leather jacket, jeans, and comfortable heels, or you can easily make it formal with a pair of trousers and a matching blazer.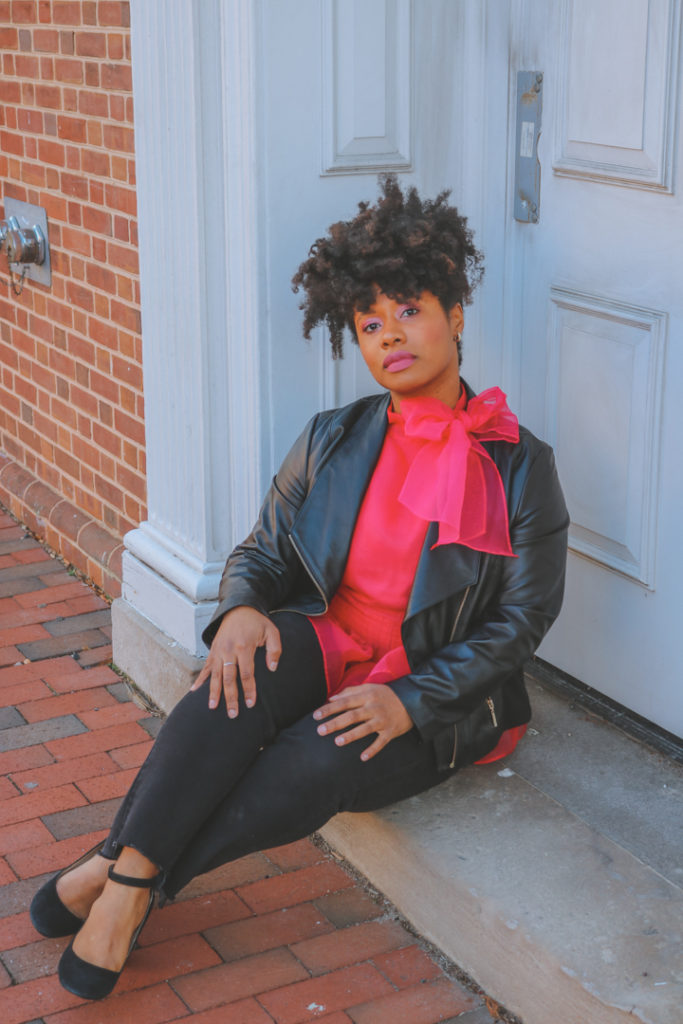 So what do YOU think of this outfit? Would you rather wear a more formal outfit for special occasions, or would you opt for a dressy casual one instead?
Let me know in the comment section below.