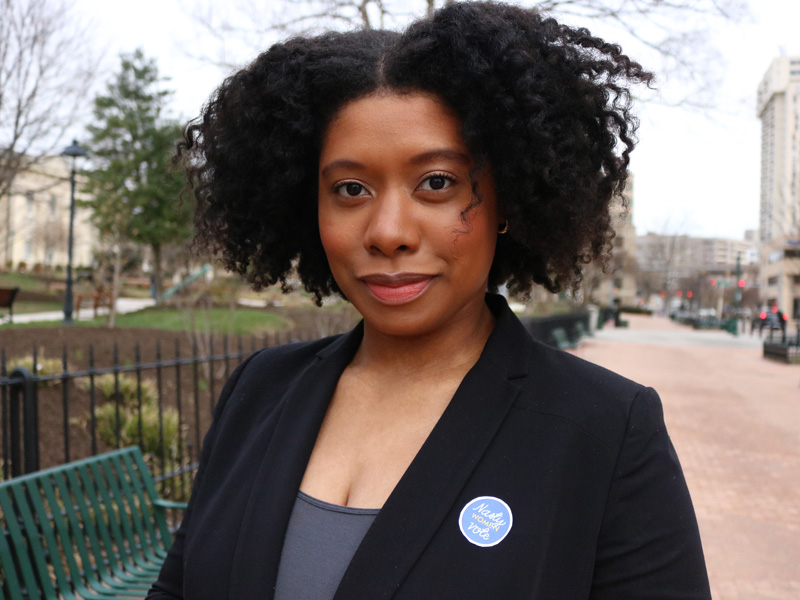 (Photos: Brandon Towns)
What's the first thing you think of when you hear "women's rights"? Does fashion ever come to mind? Seeing that this is the last day of Women's History Month, I felt inspired to dress like some of my favorite women's rights figures. All of the women highlighted in this post have made an outstanding mark on history and have motivated me to do the same. It's crucial to speak up for what is right, freely express yourself, and make your voice heard, whether verbally or through the way you present yourself to the world in every outfit you wear.
Hillary Clinton Inspired Outfit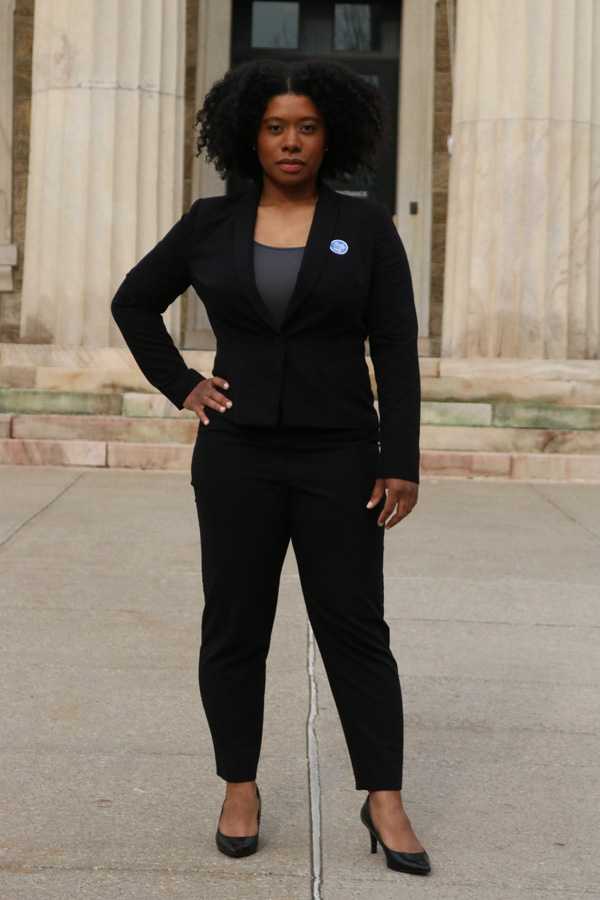 Outfit Details: Black blazer by Worthington (here), Grey tank top (similar), Black trousers (similar, similar), Black pumps (similar)
Politics aside, I think most people would agree that Hillary Clinton is a trailblazer in the women's rights movement, and I admire her courage, confidence, and persistence in promoting gender equality. In terms of style, she's known for wearing pant suits and casual silhouettes, and she isn't afraid to experiment with color. To create my outfit, I chose classic black suit separates, a gunmetal grey tank top and black leather heels. To complete the look, I added a "Nasty Women Vote" printable sticker by Brit + Co. Download this sticker and more like it here.
Michelle Obama Inspired Outfit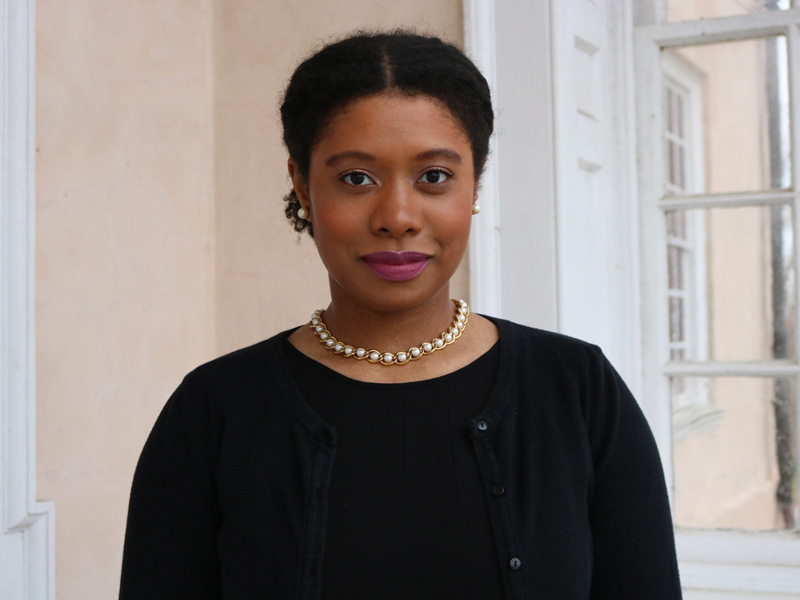 Outfit Details: Black cardigan by H&M (here), Black dress by Calvin Klein (here), Black pumps (similar), Necklace (similar)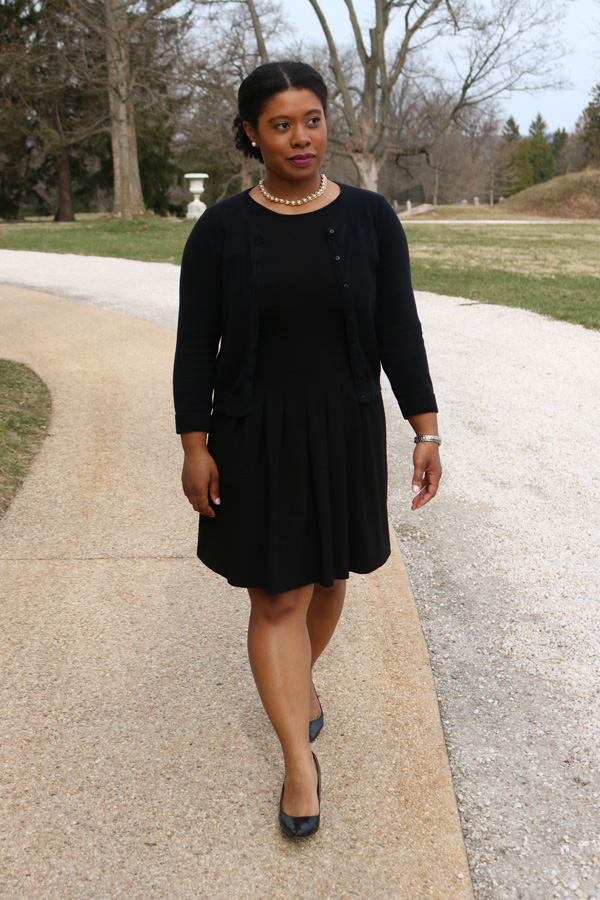 With her everlasting poise, iconic style, and down to earth demeanor, Michelle Obama will always hold a special place in my heart. She is one of my role models, and as First Lady, she has made me so proud to be a woman of color. I look to her for much of my style inspiration. Using modest necklines and hemlines, tailored pieces, and a myriad of colors, textures, and patterns, her wardrobe is timeless and always on trend. For my outfit, I went with a quintessential Michelle Obama look, opting for a black fit-and-flare dress, black cardigan, black heels, and jewelry with pearl accents. It's similar to her 2009 official White House portrait.
"Hidden Figures" Inspired Outfits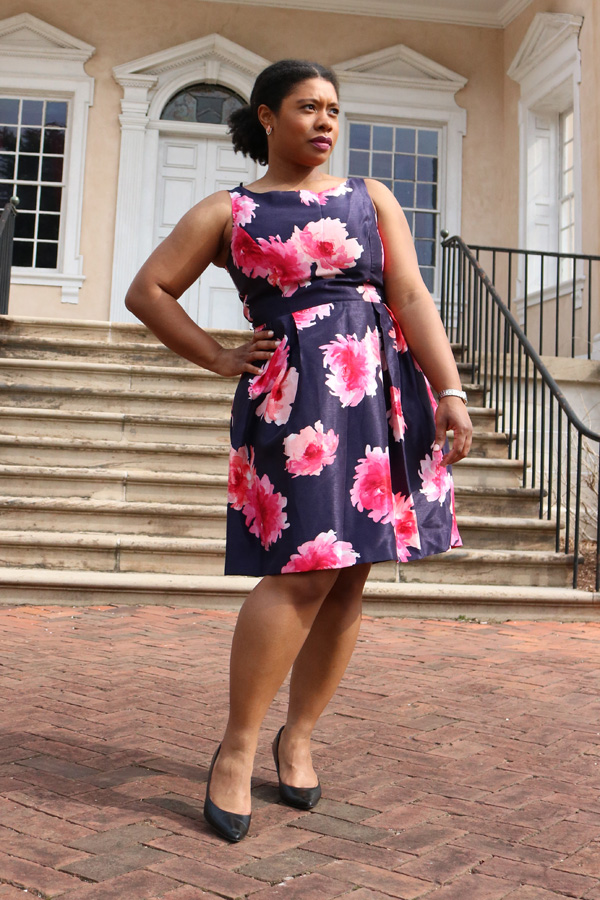 Outfit Details: Navy dress with floral detail (similar, similar), Black pumps (similar), Coral earrings (similar, similar)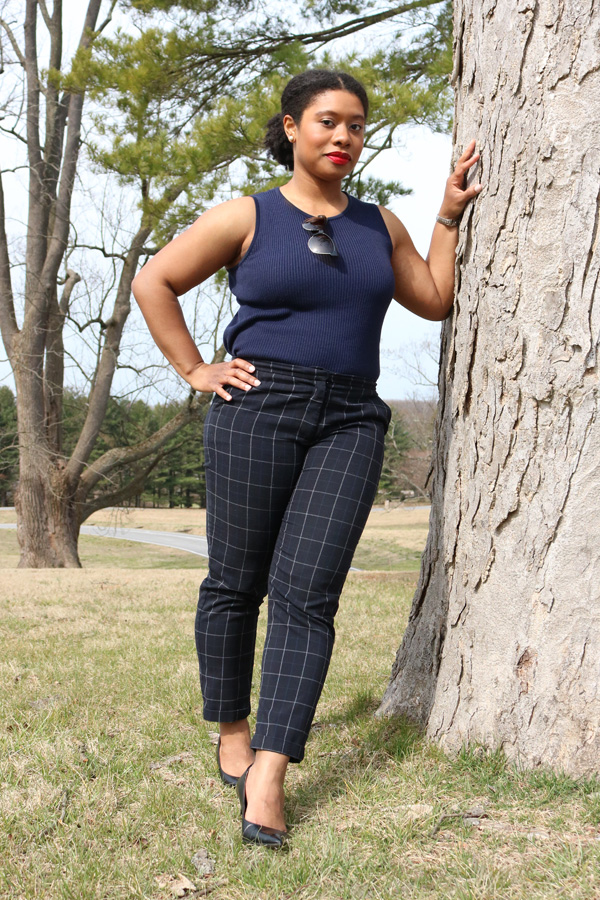 Outfit Details: Navy sleeveless top (similar, similar), Plaid trousers (similar, similar), Black pumps (similar), Cat-eye sunglasses (similar, similar)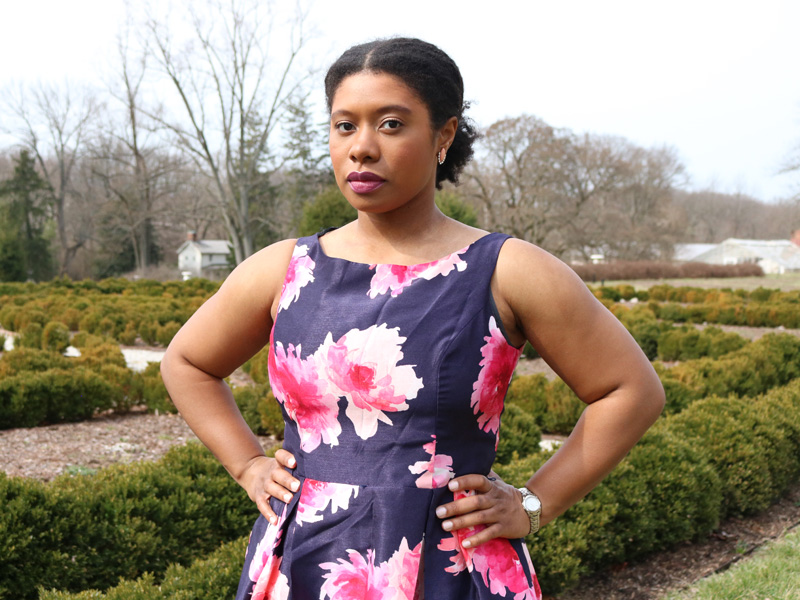 Ever since I first saw the trailer, I was determined to see this movie, not only because of the plot, but also to see the feminine, retro-inspired outfits worn by the protagonist, Katherine Johnson, played by Taraji P. Henson. I only wish I'd learned about Johnson and her colleagues, Dorothy Vaughan and Mary Jackson, sooner. Their story of advancing the rights of women of color in the workplace is truly uplifting, and I'm excited that they're finally getting the credit they deserve. For my first outfit, I modeled after Johnson and wore a dark navy fit-and-flare dress with bright pink floral accents, black heels and coral earrings. For my second outfit, I channeled Jackson, played by Janelle Monae, and chose more fitted pieces, opting for a dark navy sleeveless top, a brooch, navy plaid trousers, black heels and cat-eye sunglasses.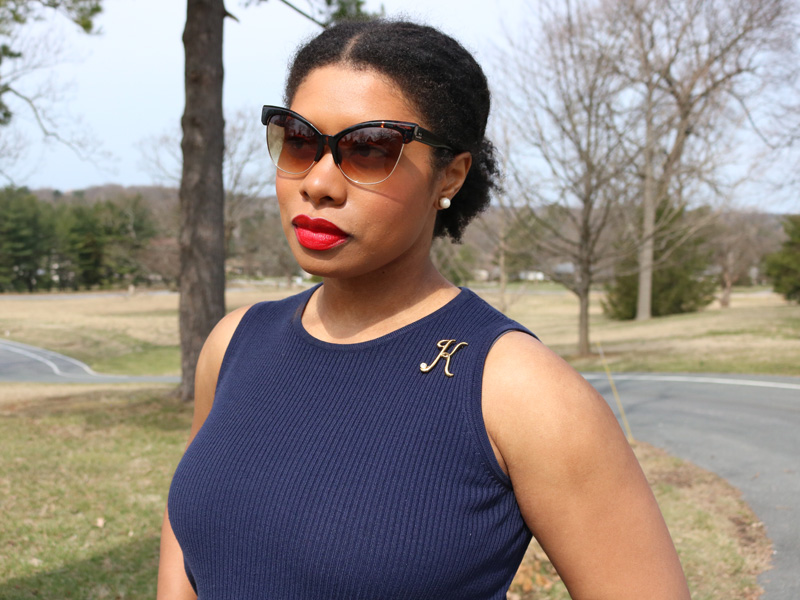 So what do you think of these outfits? Who are your favorite figures in women's history? Feel free to share your thoughts below. Even though March is over, I encourage you to learn more about women's history and celebrate it any time of the year.