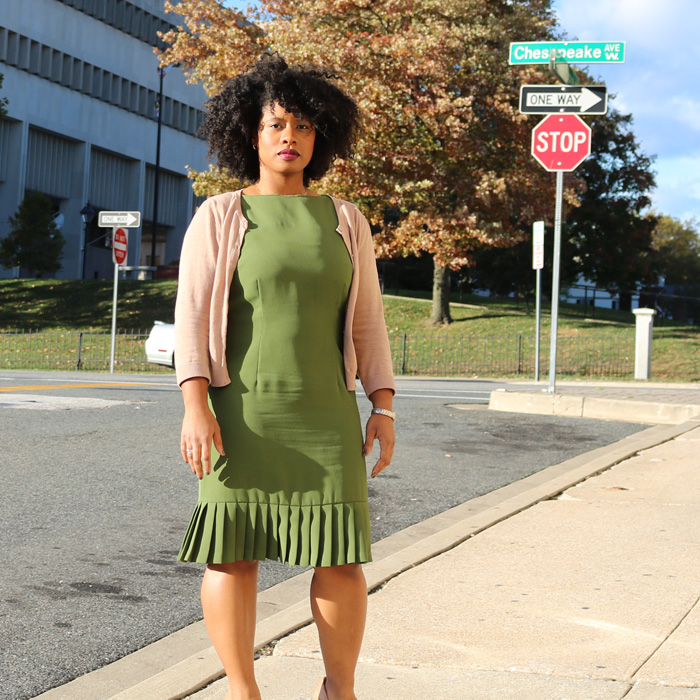 Green has never been one of my favorite colors, but this classic olive sheath dress by Karen Scott made me have a change of heart. Its shade of green happens to be the perfect hue, and coming from someone who normally doesn't reach for green, I really like it. The color is not loud or garish and has the same subdued effect of a neutral piece. From its color, length, quality fabric, and figure-flattering shape, this dress is a perfect fit for me.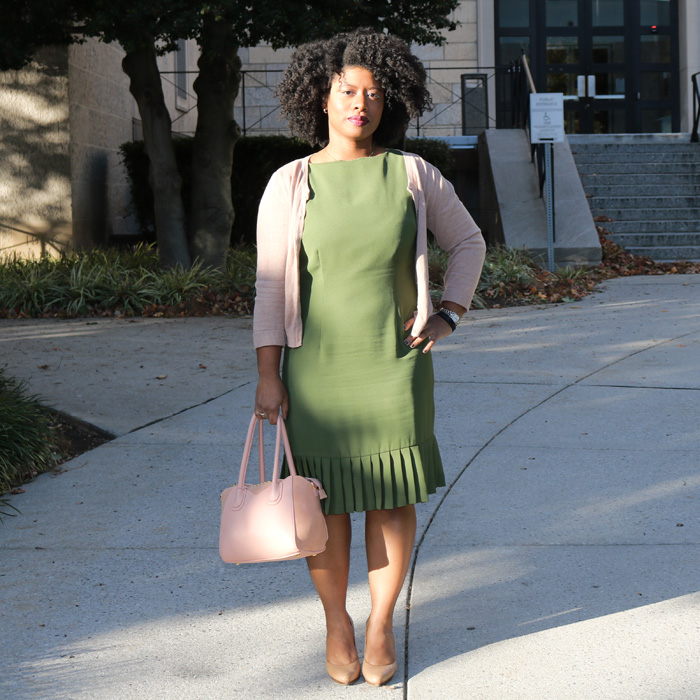 Outfit Details: Karen Scott sheath dress (Similar: here, here, here, here), H&M cardigan (Similar: here, here, here, here), Adrienne Vittadini satchel (here), Nine West heels (Similar: here, here, here, here)

In addition, the color of this dress makes it very versatile. It suits pretty much any skin tone. It can be worn for various occasions. And you can pair it with neutral colors like sandy brown, as I've done here, or with rich jewel tones, ranging from cool shades of blue to warm reds and oranges. I normally wear this at work using the pieces shown here, but you could easily wear a dress like this on a formal date, to a church service, or to Sunday brunch.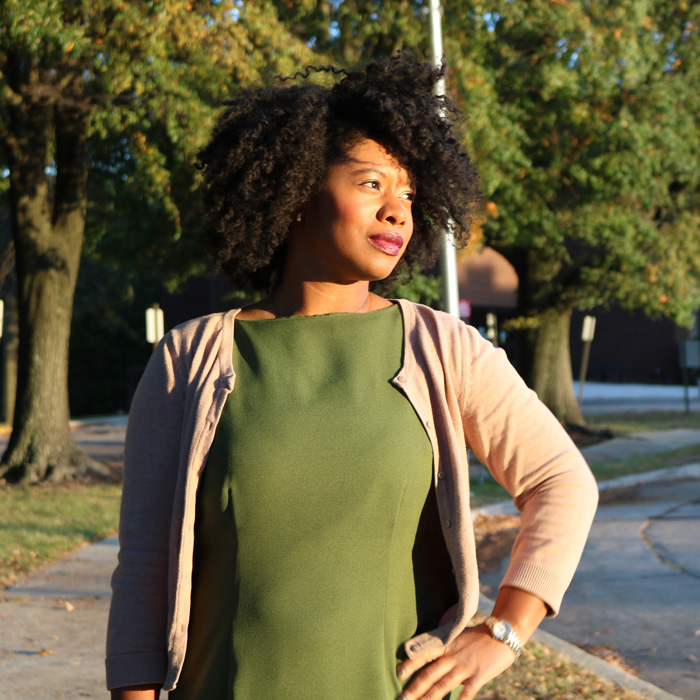 The dress is also the perfect length, hitting just at the knee, and with its classic figure-friendly silhouette (which I LOVE), it makes me look leaner, taller, and curvaceous in all the right places. The durable yet lightweight fabric also makes this dress so versatile. It's sleeveless and light enough to be worn in the spring or summer and thin enough to be layered with a button-up blouse or cardigan in the fall. Lastly, the excellent quality of this dress truly appeals to me. You could never guess it was a hand-me-down, right? Overall, I absolutely love wearing this dress, and it will be a staple in my wardrobe for years to come.
Do you have any staple pieces in your wardrobe that you just can't live without? Share your love for them in the comment section below.